Well have I come to a pause or can I continue James and Nick?
I can't find my jumper for J3 and my rs232 usb interface is on order.
So
1/ I have tested the first portion of the build where you test the 5v and 15v and the red led. That all passed the test.
2/ I have built the second portion which involves the interface. I put the 16 pin base in wrong way round but chip is correct. Can't test it until I have RS232 gadget.
So I pressed on and built
3/ the PIC processor stage. But I can't test that either without the jumper for J3 AND without computer connectivity.
Do I now have to stop and wait? Is that best? i.e. is it a mistake to ramp on with the build when I haven't tested as I go along. Intuition says mistake.
Can either of you please tell me what the jumper for J3 consists of so I can hook something up?
No doubt I'll loose more little parts I am more accustomed to hardly any resistors and caps just valve bases inductive components and valves.
Solid state seems a lot of trouble. But I suppose it is here to stay.
J3 to the right of the PIC processor, which of these 6 are jumped to which other ones of the 6?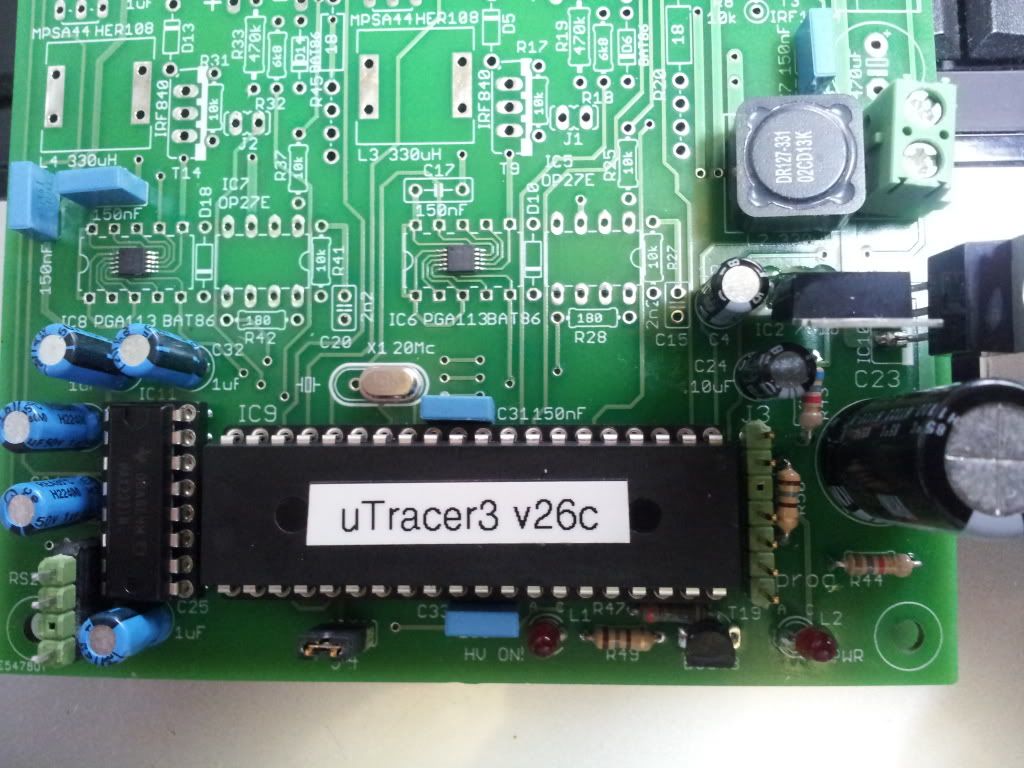 Long way to go!