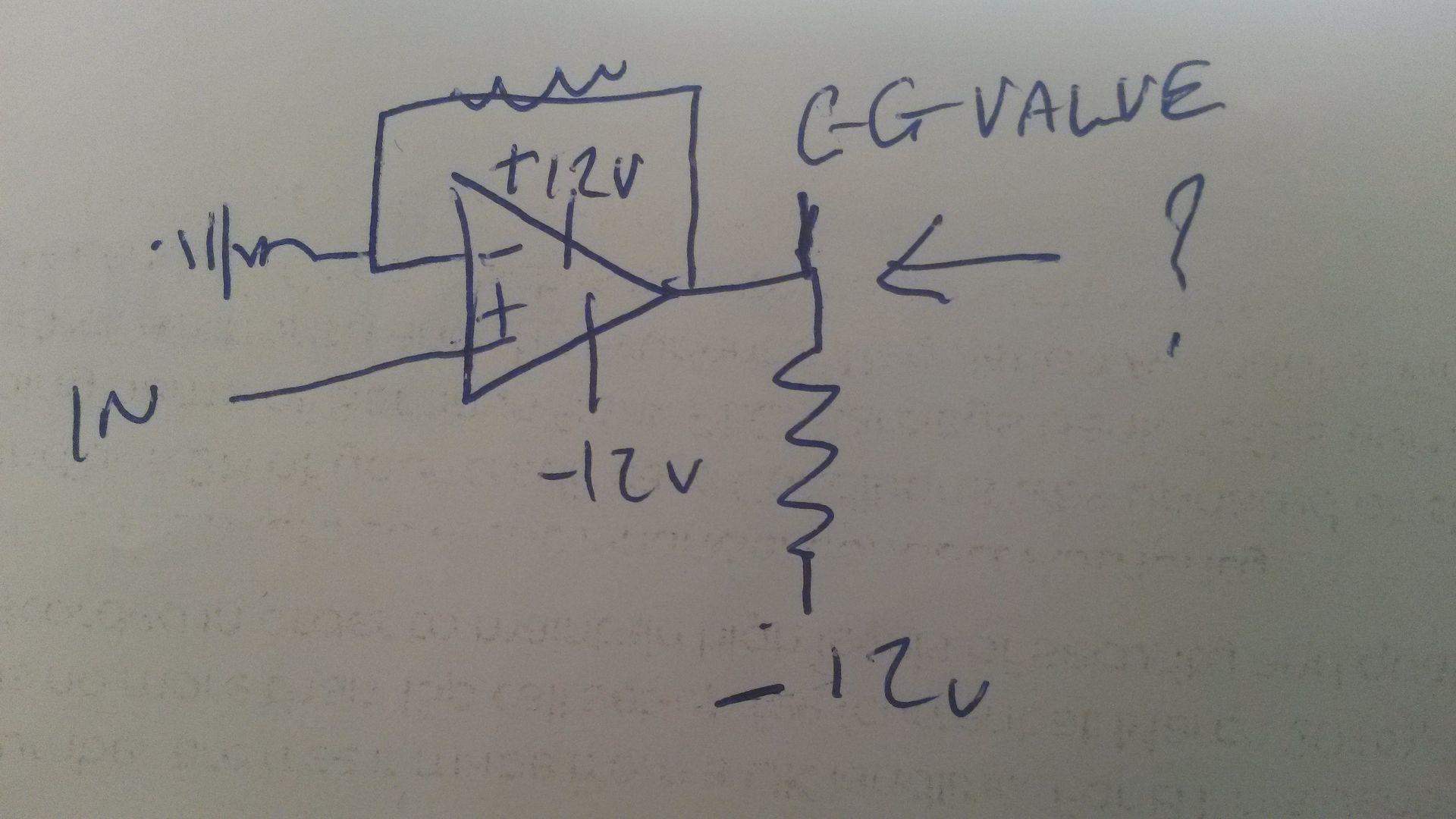 Opamp load resistor will have to sink the GG stage current to the -12v rail. (I have elected for +/- 12v so I can use batteries.
The question is how critical is the Opamp of a slight offset on it's output?
If it is critical then I see a solution of Constant Current load for the GG valve then a tight tolerance opamp load resistor. This bias of the valve could be fixed so it will absorb any unexpected in it's plate voltage. As seen on the left diagram below. Whereas I would prefer to use the right diagram. But with the right diagram the valve could alter the output voltage potential of the opamp as it shifts, and it would have to be fine tuned in original set up.